Children Youth Programs
(All youth activities have been cancelled until further notice due to the COVID-19 virus.)
Children's Church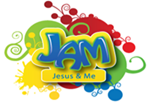 Jesus and Me
JAM reopens Wednesday, October 7, 6-7pm!!
I have missed everyone so much! I'm thrilled to physically come together again for fun, pizza and Jesus, however, we wish to do it in a safe way. For the sake of everyone's protection, here are some guidelines:
Children and volunteers are asked to wear masks, we will have some extras available. Of course, anyone who is unable to wear one due to medical reasons is exempt.

Children should not bring anything except their Bibles (leave toys, phones, etc at home please).

With a limited touch policy, we will have contactless games and activities.

Drop off and pick up will be outside the door of the Covenant Life Center.

Students must be symptom-free for 24 hours, showing no signs of cough, sneezing, discharge, or flu-like symptoms unrelated to pre-existing conditions.
Thank you for your understanding as we navigate these new times. I cannot wait for us to get together, encourage one another and pray for each other. If you are not ready to come back yet, that is perfectly fine; please know that you are missed. If you have any questions feel free to email, call or text me.
I sure hope to see you on Wednesdays!
Love in Jesus,
Miss Debbie
863-214-5000
08-19-20 JAM Video "Peter Walks On Water"
09-08-20 JAM Video "Run The Race"
Here is a another great passage that will bless your socks off! Look up Psalm 103:8-12!
09-30-20 JAM Video "Put Others First"
Activity Pages for JAM Lessons:
You should soon be receiving your sock puppets through the mail, with all the parts necessary to finish your sheep. You will need some glue to put it together - a hot glue gun works best (with adult help, of course) or some good craft glue. Maybe you can have your "Sammy" ready for next week's story. If you like, feel free to name your sheep something unique. :) Please let me know if you did not get yours by Thursday.JAM Prayer Walk
07-15-20 Summer Craft Drive-Thru -
Hey Kids! This Wednesday, July 15, is Summer Craft Drive-Thru. Come by church between 5-6 pm (JAM time) and pick up a summer craft to do at home. Just drive up to the door, pick a color and be on your way. I would love to see you!
Miss Debbie
JAM Summer Craft Drive Thru Photo Album
7-22-20 Activity Pages
K5 - 2nd Grade Transfiguration Crossword
3rd and up Transfiguration Crossword
7-29-30 Cross Snacks
CROSS SNACKS
Each child has a little cup of M&M's, tiny candies, goldfish, grapes or any small snack. Place the snack in the shape/form of a cross on a napkin. Quote the Bible verse and then enjoy eating the snack.
Then Jesus told his disciples, "If anyone would come after me, let him take up his cross and follow me."
Matthew 16:24