Children Youth Programs
(All youth activities have been cancelled until further notice due to the COVID-19 virus.)
Children's Church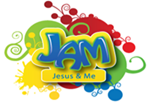 Jesus and Me
JAM meets every Wednesday from 6:00 - 7:00 pm.
Wednesday Night J.A.M. (Jesus & Me) for children, K-5th grade, is every Wed. from 6:00 -7:00 pm. For more information, please call Debbie Cwalinski at 214-5000. Older children/teens may help with Debbie's approval.
Covenant Kids Worship
Covenant Kids Worship-Welcome to Kid's J.A.M. (Jesus and Me), the children's ministry of Covenant Presbyterian Church on Sunday. Kid's JAM is a place where children come together for a time of worship, fun and to learn about God's Word. Children will be dismissed from the adult service prior to the sermon and will meet in the Conference Room. ~ Your kids matter to us because your kids matter to God!
Then Jesus told his disciples, "If anyone would come after me, let him take up his cross and follow me."
Matthew 16:24