"Let the word of Christ dwell in you richly, teaching
and admonishing one another in all wisdom."
Colossians 3:16a
Monday Evening Ladies Bible Study
September 17 - October 22
Time: 6:00 - 8:00 pm
Where: CLC
Facilitated by Judy Distin
For more information, contact Judy Distin, at 471-3883.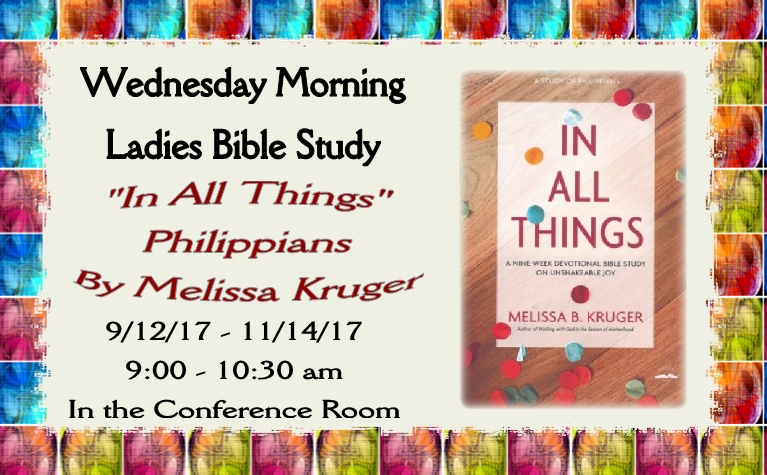 Wednesday Morning Ladies Bible Study
September 12 - November 14
Time: 9:00 - 10:30 am
Where: Conference Room
Facilitated by Brook Breed
If you have any questions, please contact Brook Breed, in the Church Office at 385-3234.